Inspired Aging Presents: Parenting Aging Parents
Date:
Thursday, September 21, 2023
Time:
1:00 PM - 2:00 PM
Location:
Shalom Austin | Barbara Tocker Engagement and Education Center
Austin, TX 78731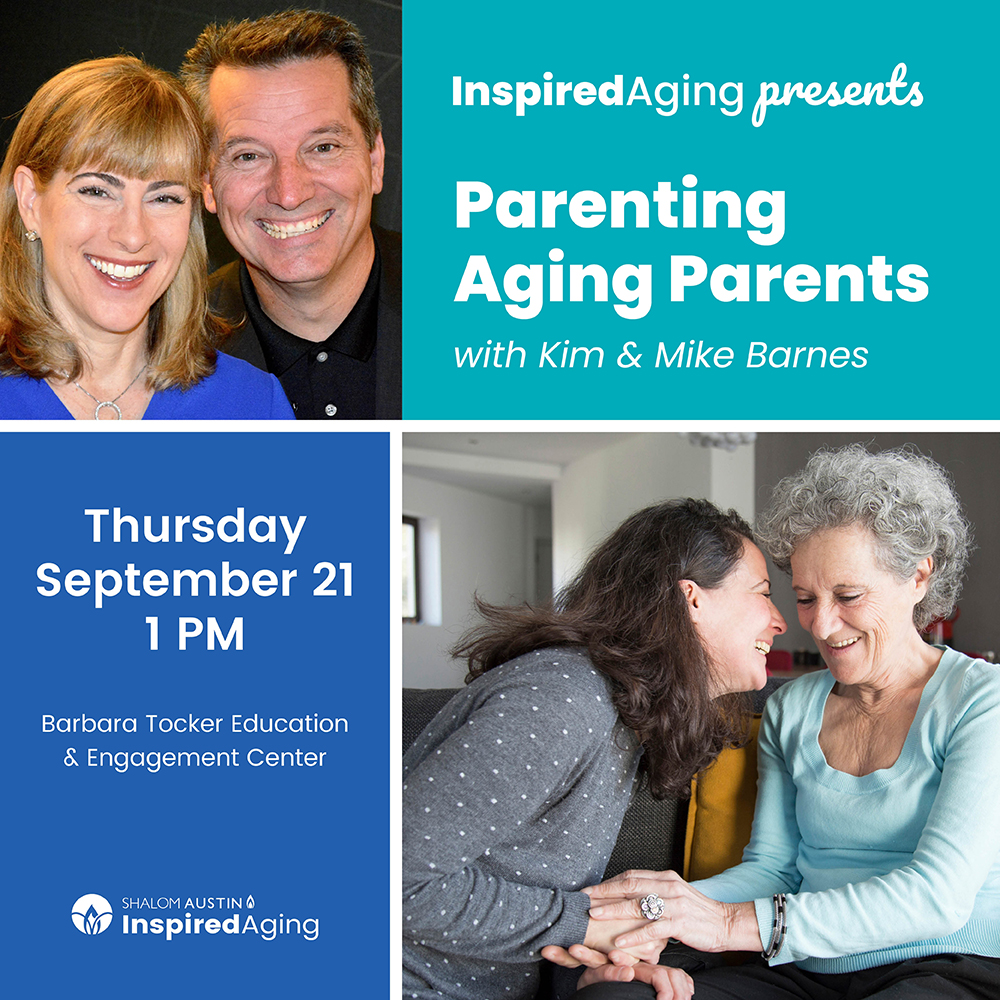 When it comes time to help our aging parents, these responsibilities are usually added on top of the juggling you're already doing managing your own life, family and career.
Whether you're providing hands-on physical care, managing finances and medical care or even simple tech support, it can cause a lot of stress and confusion, especially when you're not prepared. There are ways to make the road less bumpy and it's never too early to start thinking and planning ahead.
Kim & Mike Barnes of Parenting Aging Parents will share practical advice on being a caregiver, must-have conversations and crucial information to gather. They'll also share insights about the importance of tapping into communities and resources that'll make your caregiving journey smoother.